2022 Journalism Adviser Camp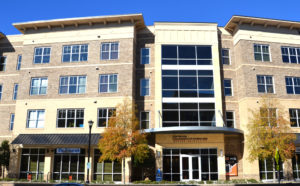 Mercer University's Center for Collaborative Journalism and GSPA are hosting a High School Journalism Advisers Workshop June 6-7, 2022 at the CCJ on Mercer's Macon campus. The workshop itself is free to attend and applications are due no later than June 1. The workshop includes breakfast and lunch for attendees. In addition, we have reserved a block of rooms by campus at the Hilton Garden Inn. We will start at 10 a.m. June 6 and conclude by 3 p.m. June 7. All sessions are led by the CCJ staff and special guest Mark Johnson from the University of Georgia's Grady College of Journalism.  The schedule can be found below. Interested participants should register here.
Monday, June 6
9:30-10 a.m.: Sign-in & Refreshments
10-10:45 OPENING SESSION: Dealing with Burnout
10:45-11:35: MAIN SESSION: Project management for the newsroom 
11:40-12:30: BREAKOUTS
Developing writer's curiosity & making writing easy

 

Visual planning
12:30-1:30: LUNCH BREAK. 
1:30-2:20: MAIN SESSION: Encouraging newsroom/staff diversity 
2:30-3:20: BREAKOUTS
Copyright & fair use
Podcasting for high school newspapers & yearbooks
3:30-4:20: BREAKOUTS
Using games in class & platforms/apps to help with this and news literacy.

 

Building experiential workshops
4:30-5 p.m.
Open session for teachers to share favorite lessons/activities resources OR

Roundtable for papers/magazines for review and discussion. 
Tuesday, June 7
9-9:30: Breakfast at CCJ
9:30-11:30: HANDS-ON (Pick one)
Intro to DSLRs & Composition

Introduction to Audition/Audio Editing
11:30-12:30: LUNCH BREAK 
12:30-2:30: HANDS ON (Pick one)
Intro to video editing & video structure 

Intro to After Effects 
2:30-3 p.m. Closing