Internships and Fellowships
Since 2015, Mercer University's Center for Collaborative Journalism has helped outstanding journalism students get summer media experience they might have otherwise been unable to afford. The Couric Fellowship program was generously funded  by the John S. and James L. Knight Foundation and was named for John Martin Couric, a 1941 Mercer journalism graduate who was an editor at the United Press wire service, a political reporter for the Atlanta Constitution and a public relations professional.
The CCJ has awarded nearly 70 fellowships since the program's inception with more than half of these awards helping students who would otherwise be unable to afford an unpaid internship or a paid experience in an area with high housing costs. Couric has placed students in our local partner newsrooms of The (Macon) Telegraph, Georgia Public Broadcasting and 13WMAZ as well as places like The Times-Picayune, CNN, The Chicago Tribune, The Atlanta Journal Constitution, WFAE, The Charlotte Observer, Cape Town Community News, New York One and NASA.  The fellowship awards typically cover hourly wages but also have provided housing and transportation assistance.  
The Couric Fellowship has provided students invaluable professional experiences and allowed past fellows to secure competitive jobs in the media as well as graduate and law school placements.
Mercer's journalism coursework and internship programs give our students an edge in today's competitive job market.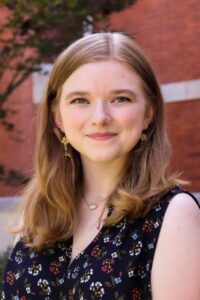 "The Couric Fellowship enabled me to work full-time at a top news organization that wasn't even hiring interns in the first place. That summer at AL.com, I worked alongside industry professionals that treated me like any other staff reporter, which gave me a sense of what my life as a journalist would look like after graduation. I even got a story on the front page during my first week! That life-changing experience helped me set my career goals and provided me with the experience I needed to achieve bigger and better things."
–Mary Helene Hall, Class of 2023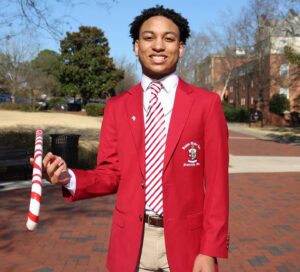 "I'm forever grateful for my Couric experience (with The Macon Telegraph) because it changed my life. Before my Couric I wasn't really sure what I wanted to do after college, but since having the experience from my Couric I can say without a doubt I know what I want to do and I enjoyed being able to do what I love and get paid to do it."
–Larry Sullivan, Class of 2023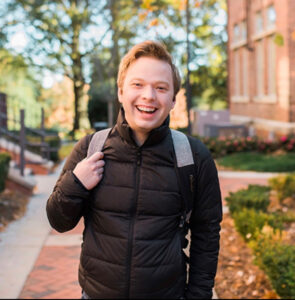 "The Couric Fellowship has opened so many doors for me professionally and has supported my dreams and aspirations. My experience working in Charlotte (WFAE) and Atlanta (Georgia Public Broadcasting) was fully made possible by the support of the Couric Fellowship. Becoming a good journalist really boils down to having the opportunity to do good journalism. With the Couric fellowship, it has given me the financial support that makes those opportunities possible."
— Lars Lonnroth, Class of 2023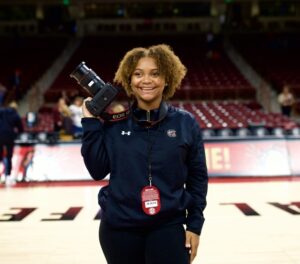 "The Couric Fellowship has helped so much with finding and funding my summer media internships two years in a row. The fellowship is a great way for journalism and media studies students to invest in their future career. Because of the fellowship, I was able to intern for the University of South Carolina Women's Basketball team, which was my first professional internship in my career path. I'm very grateful for the fellowship as it played a major part in preparing me for post graduation."
— Kayla Davis, Class of 2023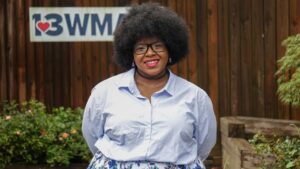 "My Couric internship taught me so much! I got to work closely in the CCJ Newsroom during the COVID-19 pandemic. I learned valuable lessons about breaking news and improved my writing. The Fellowship also allowed me to gain confidence as a real journalist getting paid real money to do not only what I'm passionate about but also what I love. Now, as a digital content producer at 13WMAZ, I can write, shoot and edit with the speed and accuracy the CCJ taught me. Working with the Macon Newsroom reminded me of why I am a journalist and it helped me discover my love of digital content creation."
–Alexandria Dorsey, Class of 2021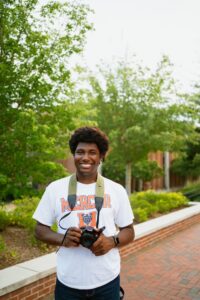 "The trajectory of my entire career changed in one summer due to Couric and I'll be forever grateful for that! I spent my summer before senior year in New York City as a photo intern at NBC, and I was able to truly step into adulthood in a way that I never had before. Couric pushed me to grow not only professionally but as a person as well. Ultimately, it prepared me to step fully into the tv/film industry as a NBC Page full time after graduating!"
— Chance Allen, Class of 2022