Josephine Bennett
GPB Assistant News Director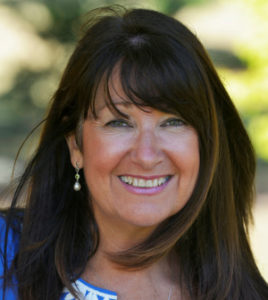 Josephine Bennett is an assistant news director for Georgia Public Broadcasting. Prior to that she served as the station's bureau chief from 2006 to 2012.
While a journalist Bennett specialized in covering Georgia's agriculture industry, and in 2011 was named the Georgia Peanut Commission's "Media Person of the Year." Bennett has also won numerous Associated Press awards and has appeared on NPR and the BBC.
Bennett was born in New York City and raised in Greenwich, Connecticut. She attended college at Brigham Young University where she majored in Broadcasting and worked at KBYU, the campus public television and radio station. After college she secured her first job at KDYL, an all-news radio station in Salt Lake City where she covered city and county government. After leaving Salt Lake City she returned to the Northeast where she worked in television production.
She moved to Macon in 1991, baby daughter Grace in tow, when her husband Gordon came back to his hometown to work in a family business. After adding a son, Gordon V, to the family she spent many years volunteering in her community, restoring three older homes, and working as a freelance writer for Nickelodeon and TV Land.
In 2006, she returned to radio as a reporter for GPB covering all of Middle Georgia. Her loves include her family, writing, the beach and volunteering in animal rescue.
Contact Josephine Bennett
---