Scholarships and Fellowships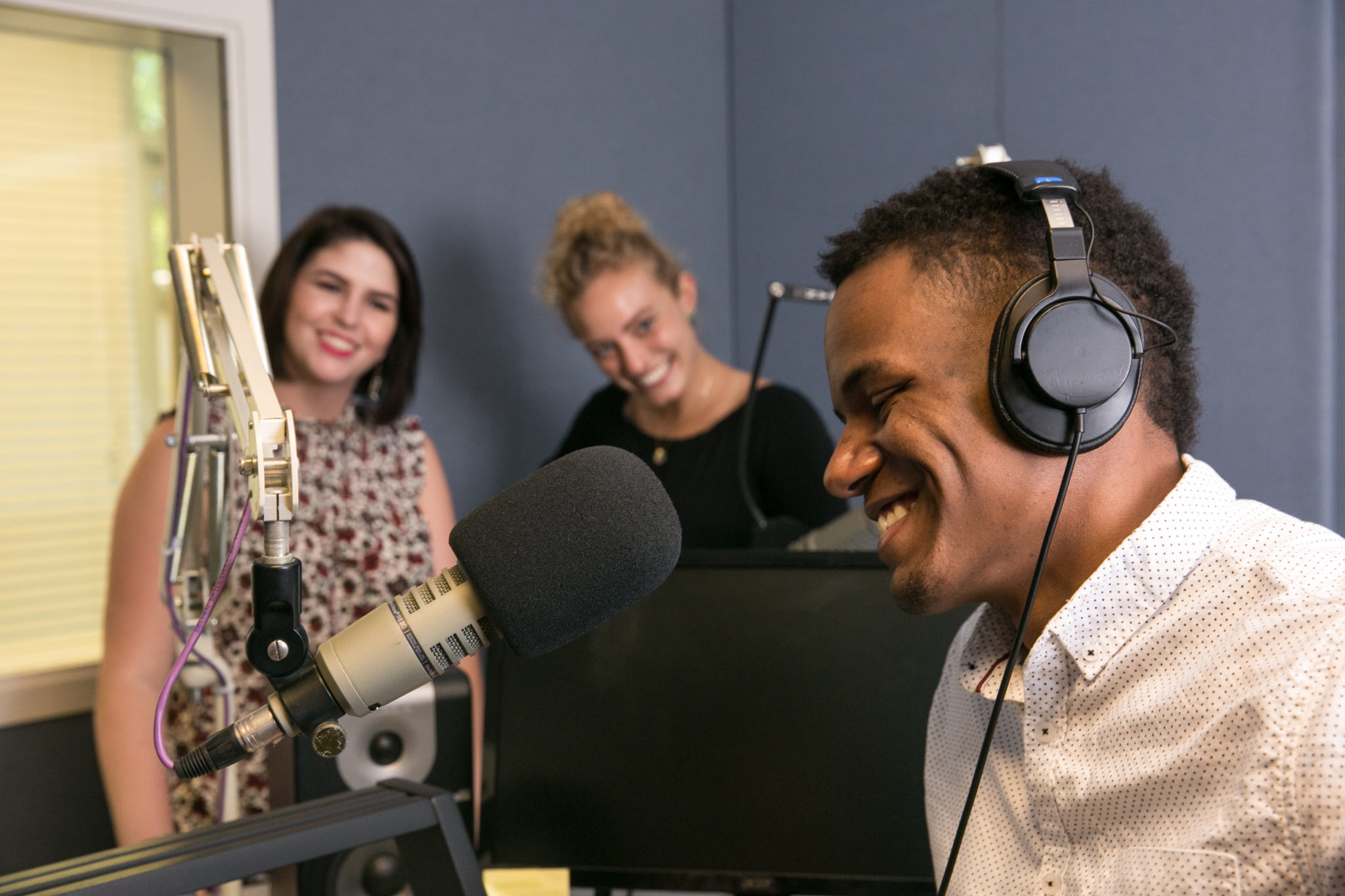 Interested in journalism or media studies? Compete to earn a full-tuition scholarship and paid summer fellowships in media.
Media Changemaker Scholarship
To illustrate our commitment to attracting the best young minds, CCJ offers dedicated scholarships for students interested in journalism or media studies. Our Media Changemaker Scholars receive four-year scholarships to Mercer — up to and including full-tuition.
These students are chosen during a Media Changemakers Scholarship competition at Mercer's Macon campus.
John M. Couric Media Fellowships
CCJ places incoming John M. Couric Media Fellows in paying media jobs during the summer.
At the Changemakers scholarship competition, CCJ also selects incoming John M. Couric Media Fellowships. These fellowships provide paying summer jobs at leading media organizations throughout the country, funded by the John S. and James L. Knight Foundation. Entering students compete for fellowships guaranteeing paid summer jobs in relevant media organizations. CCJ lines up the fellowships; Couric Fellows do the work, get paid and graduate with a portfolio to rival any student in the country.
The fellowship is named after John Martin Couric, a 1941 Mercer journalism graduate who was an editor at the United Press wire service, a political reporter for the Atlanta Constitution and a public relations professional.
The Media Changemaker Scholarship and John M. Couric Fellowships
High school seniors and transfer students interested in pursuing a major in the Center of Collaborative Journalism are eligible to attend the Media Changemaker Scholars Competition.
Registrants for the scholarship event will have the opportunity to submit work samples, including any internet-accessible pieces that showcase your writing, broadcasting, multimedia and/or digital skills. These could be stories on student or professional news websites, scans of published print pieces, posts on a blog, videos on YouTube, audio on SoundCloud, podcasts on iTunes, code on GitHub, etc.
Event participants could earn a merit scholarship ranging up to full tuition. Scholarship usage is contingent upon your application and acceptance to Mercer University.
If you have not already done so, we encourage you to apply for admission to Mercer University. Use code CCJBEAR to waive your application fee.
The Couric Fellowship for Current CCJ Students
Current Mercer CCJ students are also eligible for the Couric Fellowship. We've had past Couric Fellows placed at NASA, CNN, Paste Magazine and with our local media partners: The Telegraph and GPBMacon.
The 2020 application period is now closed. Please come back later for information about the 2021 application.
Media Changemaker Prize
Finally, CCJ also uses the competition as an opportunity to gather leading innovators and changemakers in media, awarding the Media Changemaker Prize to a national media-maker who is transforming the ways we consume news and information and interact to find civic solutions. Scholarship applicants, CCJ students and journalists from around the country — including CCJ's National Journalism Advisory Board — glean ideas and inspiration to help shape the future of media.