Scholarships and Fellowships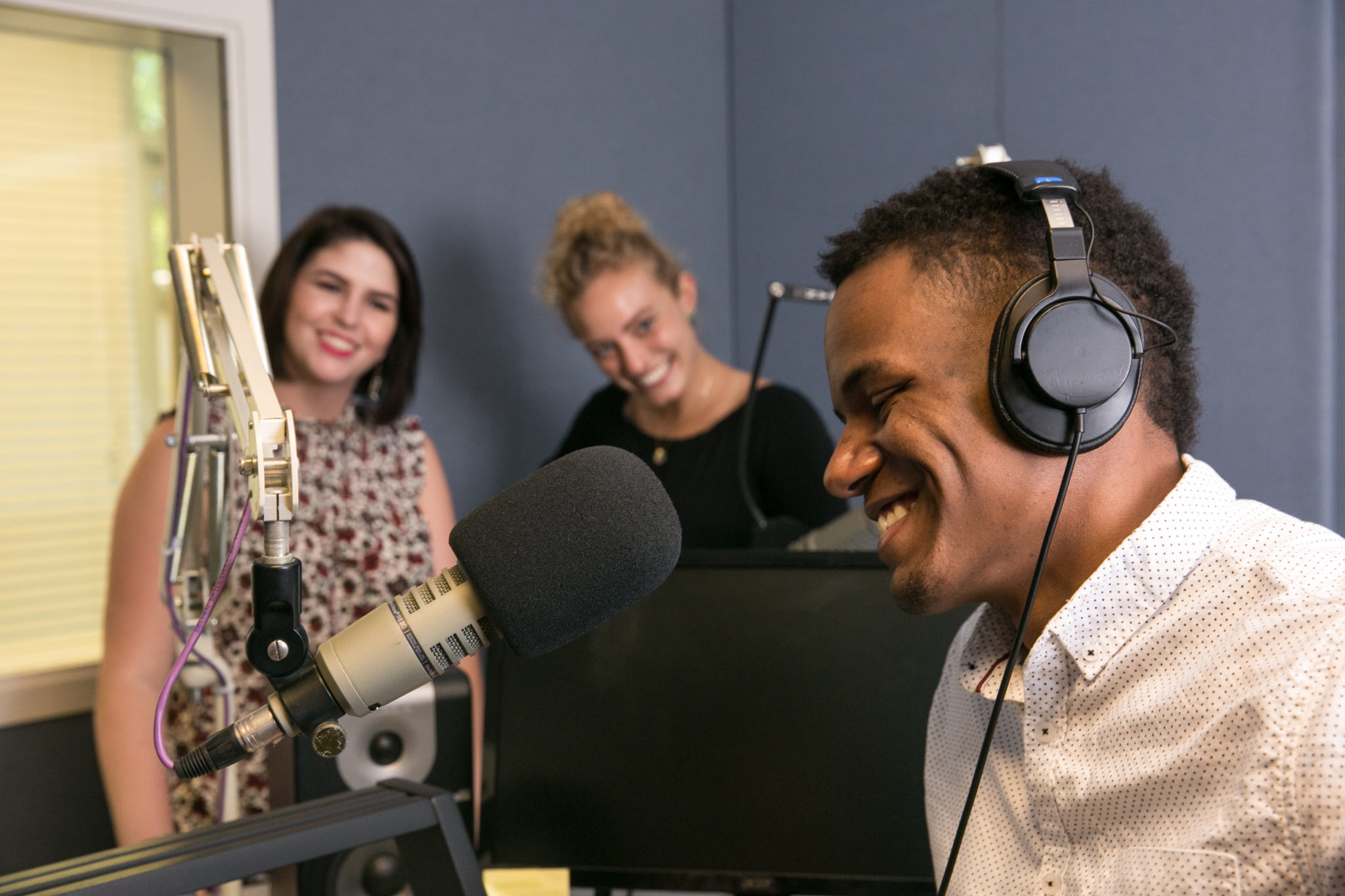 Interested in journalism or media studies? Compete to earn a full-tuition scholarship and a chance for paid summer internships.
Media Changemaker Scholarship
To illustrate our commitment to attracting the best young minds, CCJ offers dedicated scholarships for students interested in journalism or media studies. Our Media Changemaker Scholars can receive four-year scholarships to Mercer — up to and including full-tuition. High school seniors and transfer students interested in pursuing a major in the Center of Collaborative Journalism are eligible to attend the Media Changemaker Scholars Competition.
Event participants could earn a merit scholarship ranging up to full tuition. Scholarship usage is contingent upon your application and acceptance to Mercer University.
If you have not already done so, we encourage you to apply for admission to Mercer University. Use code CCJBEAR to waive your application fee.
John M. Couric Media Fellowships
Students also are eligible for a paid summer internship in media through our John M. Couric Media Fellows program, which is funded by the John S. and James L. Knight Foundation.  CCJ lines up the fellowships; Couric Fellows do the work, get paid and graduate with a portfolio to rival any student in the country.
The fellowship is named after John Martin Couric, a 1941 Mercer journalism graduate who was an editor at the United Press wire service, a political reporter for the Atlanta Constitution and a public relations professional.